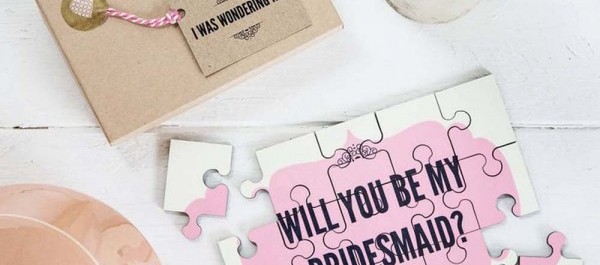 Weddingbells: Bridesmaid Gifts That Don't Suck
Step away from the matching silk clutches and monogrammed bracelets! There are so many more interesting bridesmaid gift options out there – especially if you and your gals go way back. You could go the cost-effective route and get your girls small items that serve as a reminder of some of your favourite memories, or splurge on matching jewellery items you know your besties will proudly rock on your wedding day and beyond.
Ideally, your bridesmaids' gifts will be items that are symbolic of both your marriage and your friendship (bonus points if they're useful beyond your wedding day).
Weddingbells is the modern, savvy, style-conscious bride-to-be's authority on all aspects of wedding planning. With inspiring ceremony and decor ideas, info on the latest bridal style trends and guides to the world's top honeymoon destinations, Weddingbells is where unforgettable weddings begin. The Ottawa Wedding show is a distribution partner for Weddingbells Magazine.