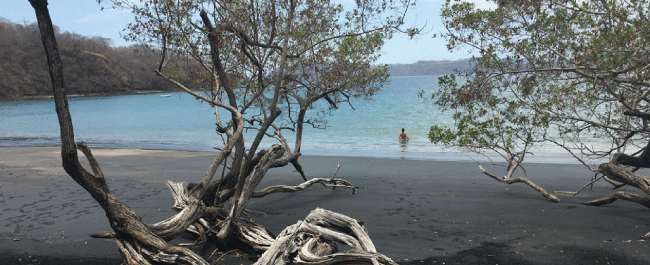 Weddingbells: 7 Ways To Have An Instagram-Worthy Honeymoon In Costa Rica
During a honeymoon in Costa Rica you're likely to experience a lot of firsts – your first encounter with a howler monkey in the wild, your first walk on a black sand beach, or maybe your first zip down a rainforest water slide. If you're a couple that enjoys documenting and sharing all of your adventures together via social media, you'll find no shortage of photo ops in this fascinating part of Central America.
Twenty-five per cent of Costa Rica's land is devoted to national parks and within an hour's drive from Liberia International Airport you'll find mist-shrouded volcanoes, majestic waterfalls, secluded beaches and overgrown rainforests teeming with exotic wildlife. So where do you even begin your selfie-snapping adventure? We'll introduce you to seven life-altering experiences you absolutely can't miss during your honeymoon in Costa Rica.
Weddingbells is the modern, savvy, style-conscious bride-to-be's authority on all aspects of wedding planning. With inspiring ceremony and decor ideas, info on the latest bridal style trends and guides to the world's top honeymoon destinations, Weddingbells is where unforgettable weddings begin. The Ottawa Wedding show is a distribution partner for Weddingbells Magazine.