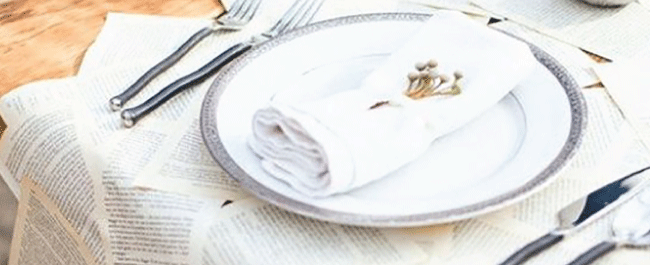 Weddingbells: 10 Wedding Décor Ideas You've Definitely Never Seen Before
Wedding trends catch on like wildfire, making it increasingly hard to stay fresh and unique with your decor. It's easy to default to the same colour scheme, accessories and floral arrangements as everyone else, but infusing your own distinct personality into the event is the ultimate goal.
Getting creative with your wedding décor is half the fun of the planning process, and it gives you something to work on while you anticipate the big day. There are endless ways to bring your own unique edge into your celebration, from your table settings to your place cards. Click through the gallery below to check out some original wedding decor ideas that haven't been done a zillion times before.
Weddingbells is the modern, savvy, style-conscious bride-to-be's authority on all aspects of wedding planning. With inspiring ceremony and decor ideas, info on the latest bridal style trends and guides to the world's top honeymoon destinations, Weddingbells is where unforgettable weddings begin. The Ottawa Wedding show is a distribution partner for Weddingbells Magazine.