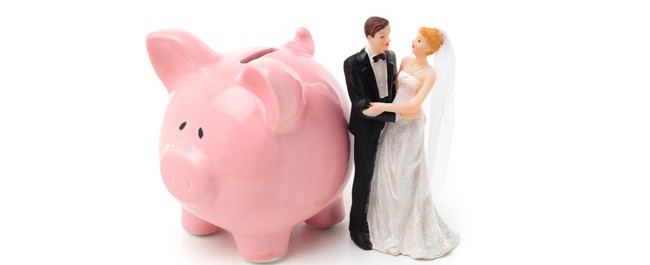 Six Ways to Save Money on Your Wedding
Having a dream wedding doesn't have to cost a fortune. Below are a few ways we recommend saving money on your wedding.
For starters, plan your own wedding. Doing so will allow you to better adhere to your budget.
Invite fewer guests. That saves money in more ways than one. You don't have to order as many invitations; you can rent a smaller space to get married in and a smaller space for the reception; and you have fewer people to feed at the reception.
Get married on another day of the week besides Saturday or get married during the colder months. Many locations offer discounts if you get married Sunday through Friday or in the colder months when fewer people tend to get married.
Ask if you can use your own caterer. Wedding caterers provided for the reception after the ceremony usually charge more. Be aware though. If you do use an off-site caterer that you are not familiar with, do not mention that the catering is needed for a wedding reception as they may charge more as well.
If you aren't looking for as many frills, you can always get married in your backyard and have a barbecue reception afterwards!
If possible, have only one bridesmaid and groomsman, or eliminate them altogether if your wedding will be simple. This will purge expenses that would be needed for those individuals.
Regardless of the reasons you want to save money on your wedding, we hope these tips have been helpful. Whether you have limited funds, want to be able to afford the wedding dress you have always dreamed of, want a longer honeymoon or would rather use the money for a nice down payment on a house, there are many reasons to save money on your wedding.