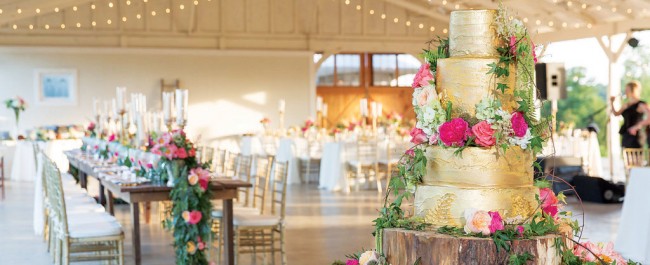 Hot Wedding Trends for 2017
We live in a world that follows the trends, and the world of weddings is no exception. If you are planning a wedding in the near future, you should make sure that you are caught up with the latest trends in wedding planning. Whether the trend is mainly for an upcoming season, or something that has been influencing weddings for decades, the right piece of the puzzle could make a big difference in the upcoming festivities.
Our friends at Bridal Guide recently put together a list of the top wedding trends of 2017 – let's check it out!
One piece of the article that stands out is the declaration of a timeless wedding colour. Want to take a guess what colour? If you guessed pink, you're right (Blush Rose, specifically)! This slightly soft shade of pink has shown time and time again to be the dominant choice among wedding planners, and it doesn't look like it's going anywhere.
Did you know that more and more brides now want their table to look not "too perfectly organized"? Well they do! A more "eclectic" vibe is now coming into prominence. If you want to achieve this look, try using a mix of different flower arrangements, patterns, and container types. Also, who says you only need one centrepiece? Try a couple! On that note – hanging floral centrepieces aren't going anywhere.
Another thing to remember for 2017 – don't sweat too hard about booking the perfect "traditional" wedding space. If you're having a summer wedding, tents can give you a lot of room to play around with decorations, for example.
Interested in learning more?