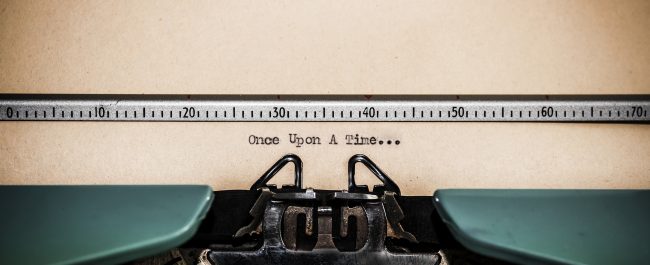 Your Officiant Can't Tell Your Love Story…Only You Can!
A wedding celebration is something you've thought about for years and planned for months. You've chosen a special venue, stunning dress, unique décor and music, but how about your ceremony? Is it just as unique or will it be the same as the last wedding your friends attended?
The person chosen to officiate your ceremony can't tell your love story – only you can do that. Unfortunately, most Officiants offer couples a choice of two or three pre-scripted ceremonies with limited ability to personalize what will be said during the ceremony. So, what can you do to ensure that the words spoken will engage your guests and give you, the couple, an opportunity to create a ceremony that reflects your personalities and love for one another? Although this sounds like a daunting challenge, the resources are available for couples to create their ceremony – every aspect, every word. The answer is in choosing the right Officiant; one who can help tell your love story, structure a
ceremony that flows smoothly and one who will offer suggestions and feedback.
Whether it's in person or online, it's critical that you meet face-to-face with the Officiant before retaining their services. Do you feel they listened to you, was s/he professional in their presentation, did you like the sound of their voice, and are they willing to invest the necessary time to get to know you and the vision you have for your ceremony? If what is said during the meeting resonates with you, it will likely also resonate with your wedding guests – and that's a good thing!
There are a few things you can do to prepare for your meeting with a possible Officiant. Ask the wedding vendors you have already hired (i.e. photographer, videographer, planner, etc.) if they have ever worked with the Officiant before. Was s/he easy to work with, are they a team player? Read the reviews posted on major wedding directories, such as Wedding Wire, EventSource or The Knot. Search engines like Google and Facebook are also excellent sources for marketplace reviews. Don't just look at the number of reviews, but read what couples have said, because ultimately that's what's most important. Request a link to a video of a ceremony the Officiant has done, to help
get a feel for the Officiant's style as you want to make sure that your personalities work well together.
So, you've read the reviews, watched the videos and sought input from industry professionals about the Officiant you are leaning towards hiring. However, the most important question remains. With the Officiant's help, can you create every word of your ceremony or are you restricted to the Officiant's standard pre-scripted ceremony? If you're stuck with a scripted ceremony, I suggest that you continue your search for the perfect Officiant. One that has the online resources and will offer suggestions that empowers couples to create a ceremony that is personal, unique and engaging – a ceremony that that will be fondly remembered by you and all the guests.
---
About the Author: Jim Emerson, Enduring Promises
Jim has helped over 1,100 couples reduce the stress of creating their personal and unique wedding ceremony. He is a husband, father, friend, author, triathlete, handyman, teacher and passionate about his family and work. Jim can help you imagine, create and celebrate your dream wedding ceremony. Contact him today, he'd love to hear from you.
Enduring Promises' wedding Officiants will help you create a personal and unique wedding ceremony that you, your family and guests will remember and enjoy for years to come.
Our wedding Officiants will help reduce the stress of your Special Day and remind your guests that they are celebrating a very special moment, not just attending "another" wedding.