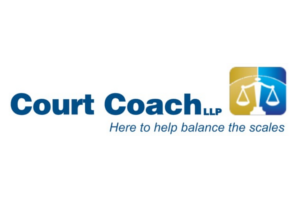 Win your Wills with Court Coach LLP
Court Coach LLP wants to help you knock one more thing off that pre-wedding list! We are giving away a Simple Will and Power of Attorney Package (a $650.00 value) to one lucky couple. All you need to enter is to attend at Court Coach LLP's booth – #710a- and submit your ballot for the draw. There is a one- ballot limit per couple.
The prize consists of two simple mirror wills for the contestant winner and their spouse / spouse-to-be, as well as each a Power of Attorney for Property, and a Power of Attorney for Personal Care . Wills requiring trusts, including but not limited to Henson trusts, are excluded from this prize package. A simple Will does not involve sophisticated drafting due to unusual social or financial circumstances, for example, if you are in a situation where you have considerable assets, a disabled dependent, a second family, or if you wish to set up specific estate instruments to help avoid probate or estate taxes. If sophisticated drafting is required, this will need to be discussed at the outset, and an extra charge based upon our hourly rate of $225.00 plus HST will be charged.
Court Coach LLP reserves the right to refuse a will service if outside of the designated lawyer's competency or if required pursuant to the code of conduct of the Law Society of Ontario.
To apply, contestants must be residents of Ontario and able and agreeable to travel to Court Coach LLP's offices at 125 Somerset Street West, Suite 203, Ottawa, Ontario, K2P 0H7.