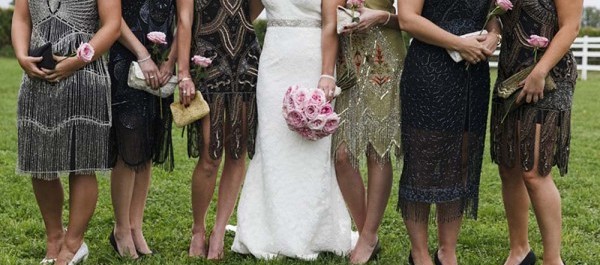 Weddingbells: The best new bridesmaid dress trends
Once you've found your dream dress, it's time to start thinking about what your ladies will be wearing. The good news about bridesmaids' dresses today is that literally anything goes. At recent weddings we've seen every colour from black to white (and every shade in between) in styles ranging from casual sundresses to sweeping full-length gowns.
The type of dresses you choose for your girls will really depend on the style of wedding you're having. You'll also want to take into consideration which sort of silhouettes will flatter each of your friends and whether you're interested in selecting each girl's dress yourself or giving them free reign to pick a suitable frock within certain parameters.
Weddingbells is the modern, savvy, style-conscious bride-to-be's authority on all aspects of wedding planning. With inspiring ceremony and decor ideas, info on the latest bridal style trends and guides to the world's top honeymoon destinations, Weddingbells is where unforgettable weddings begin. The Ottawa Wedding show is a distribution partner for Weddingbells Magazine.