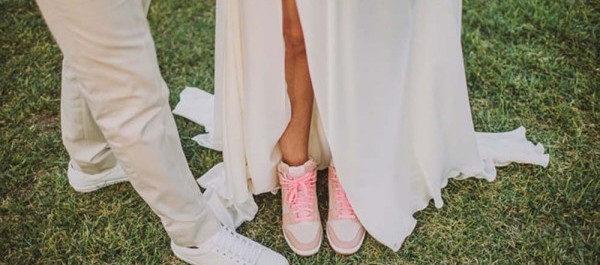 Weddignbells: Proof that sneakers can complete a wedding ensemble
In recent years an increasing number of brides have been opting for functional footwear over sky-high heels. These days, bridal statement shoes can include everything from Manolos to Chucks!
Wedding sneakers are a great, comfortable alternative for brides who aren't confident walking in heels. They're also a fabulous way to add a whimsical pop of your accent colour into your wedding ensemble.
Weddingbells is the modern, savvy, style-conscious bride-to-be's authority on all aspects of wedding planning. With inspiring ceremony and decor ideas, info on the latest bridal style trends and guides to the world's top honeymoon destinations, Weddingbells is where unforgettable weddings begin. The Ottawa Wedding show is a distribution partner for Weddingbells Magazine.