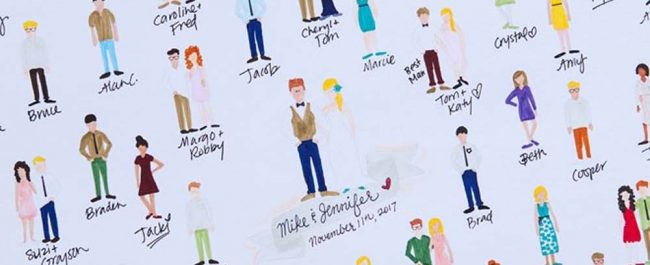 Weddingbells: Fun Guestbook Alternatives For Creative Couples
Your guestbook is arguably one of the most important decor elements of your wedding — not typically because it's a focal point of your reception, but because it serves as keepsake from your big day.
But how do you make sure all of your loved ones take a break from the dance floor and actually contribute their well wishes? Having a unique, inventive guestbook that will truly engage your guests definitely helps. Keep in mind that you don't necessarily need a "book" to collect wedding commentary and sentiments–there are plenty of other options that your guests can have fun with.
Weddingbells is the modern, savvy, style-conscious bride-to-be's authority on all aspects of wedding planning. With inspiring ceremony and decor ideas, info on the latest bridal style trends and guides to the world's top honeymoon destinations, Weddingbells is where unforgettable weddings begin. The Ottawa Wedding show is a distribution partner for Weddingbells Magazine.