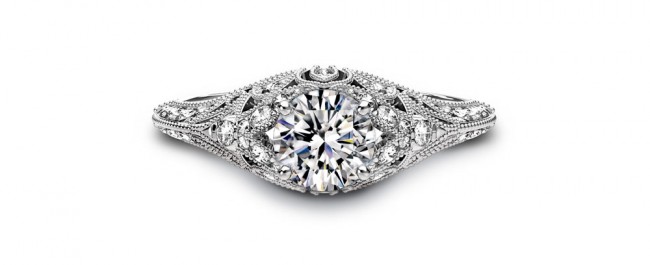 WEDDINGBELLS: Beautiful Engagement Rings Worthy Of "The One"
The search for a life partner is one of life's most challenging pursuits, and also one of its most important. Finding an engagement ring that will act as a symbol of love for a lifetime can be almost as difficult – this is a piece of jewellery that needs to be as special and unique as the person receiving it.
Realizing this, Forevermark set out on a passionate pursuit to source the world's most beautiful, responsibly sourced diamonds – to find diamonds worthy of their recipients. Less than one percent of the world's diamonds meet Forevermark's rigorous standards for quality and integrity.
Each Forevermark diamond also bears a promise – the brand's trademark inscription guaranteeing that each diamond has met the company's strict standards for exceptional beauty, rarity, and responsible-sourcing. Only diamonds such as these are truly worthy of symbolizing the powerful commitment to a lifetime together.
Weddingbells is the modern, savvy, style-conscious bride-to-be's authority on all aspects of wedding planning. With inspiring ceremony and decor ideas, info on the latest bridal style trends and guides to the world's top honeymoon destinations, Weddingbells is where unforgettable weddings begin. The Ottawa Wedding show is a distribution partner for Weddingbells Magazine.