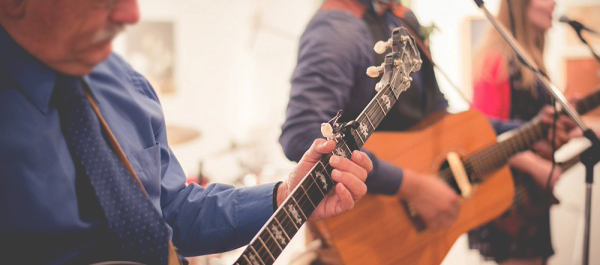 Weddingbells: 8 unique acoustic wedding songs perfect for your big day
Finding the perfect set of love songs for your wedding day isn't always easy. It's even harder when you're looking for songs that are both fresh and unique. Acoustic songs are a great way to add a subtle and romantic twist to the typical wedding playlist. Unlike their electric counterparts, acoustic instruments inject songs with a certain soft yet raw quality, allowing the lyrics to take centre stage and shine through. Acoustic tunes can also be a versatile addition to your wedding day and can be played during any romantic moment, whether it's your walk down the aisle or first dance. From renditions by Ed Sheeran and Coldplay to tunes from relative newcomers Birdy and Lewis Watson, here are eight amazing and unique acoustic wedding songs to inspire you for your special day.
Weddingbells is the modern, savvy, style-conscious bride-to-be's authority on all aspects of wedding planning. With inspiring ceremony and decor ideas, info on the latest bridal style trends and guides to the world's top honeymoon destinations, Weddingbells is where unforgettable weddings begin. The Ottawa Wedding show is a distribution partner for Weddingbells Magazine.