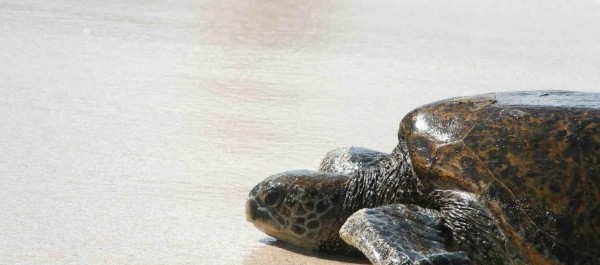 Weddingbells: 10 Reasons You Need To Honeymoon In Hawaii
Yes of course there's the sun, the sand, the surf and the enduring aloha spirit, but there's a lot more to O'ahu than the fabled Waikiki Beach, luaus, and gorgeous weather year-round. Did you know that there are beaches on the island's North Shore where you can snorkel side-by-side with a sea turtle? How about the fact that you can score a five-star seafood feast for under $20? And did you know the best months to enjoy the island while avoiding the crowds are September and October? Perfect timing if you're having a late summer wedding!
Weddingbells recently made a trip to Hawaii's third largest island to do some honeymoon reconnaissance. What we discovered were some of the best places to splurge along with some unique, budget-friendly activities we're sure will make your Hawaiian vacation incredibly memorable.
Weddingbells is the modern, savvy, style-conscious bride-to-be's authority on all aspects of wedding planning. With inspiring ceremony and decor ideas, info on the latest bridal style trends and guides to the world's top honeymoon destinations, Weddingbells is where unforgettable weddings begin. The Ottawa Wedding show is a distribution partner for Weddingbells Magazine.