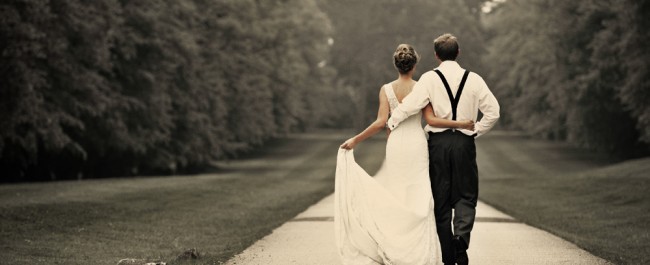 Setting the Date
Congratulations you are engaged! The question was asked, and answered, thankfully with the desired result. Now your friends and family won't stop asking, "when is the big day?"
Starting the business of planning a wedding can seem overwhelming at first. I know it was for me. Where do you even start?  That's probably why couples will spend years engaged before they even start planning.
Confused about where to begin? Try asking your fiancé(e) out on a date, just like you did when you first started dating. Remember those times where you got dressed up and had conversation? It was before the days of sitting around in your PJs watching Netflix. You can set the scene at home with a nice precooked meal, or make reservations at your favorite restaurant.
Before the date begins, turn off your cellphone and let people know you won't be available. It might be hard for some of you out there. I know the idea of being without my phone sends me into a panic attack. What if Kanye West does something crazy on twitter, or Justin Beiber is arrested again? But for this date, the attention should just be on the two of you.
After you have enjoyed a good dinner, start to discuss your upcoming wedding. Casually talk about the commitments you already have, religious restrictions and seasonal preferences.
Share your wedding dreams. Then discuss what aspects of those dreams you can implement into your real life wedding plans. You may not be able to get the horse and carriage, but you can find a venue that will let you pose for pictures with one. You may be surprised by what you can accomplish with a little creativity.
Discuss the types of ceremonies you can both imagine. Are they similar, or different?
With general ideas in mind, and commitments considered, you can narrow down a date pretty easily. It's also important to keep a couple of options open, because of vendor booking schedules. I know my husband and I had to change our date multiple times, but it was important that we had a starting point.
Once you have a date picked, you will realize making these decisions aren't so hard after all. You can move on to the next step of planning: deciding how on earth you are going to pay for this thing!
Read more from Genevieve at www.genpell.com or @gentweeting