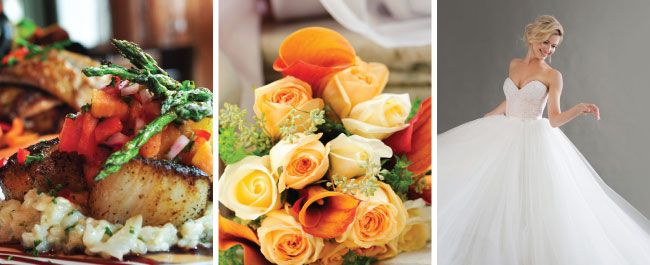 Recycling, Reusing, Repurposing After Your Wedding
Your wedding cost too much money for you to throw or stash things away when it's over.  There's more use left in that food, those flowers and your wedding gown.
Food has to be preserved in special ways in order to be donated to shelters, food pantries, Ronald McDonald houses and other similar charities. Perhaps a family in your area that's having trouble making ends meet could use the left-over food. It's important to either make your wishes to donate known to your caterer so they can research the correct preservation methods or that you select a caterer who specializes in donating food after weddings. You should also know which foods can and cannot be donated so you can add more of the acceptable foods to your wedding menu.
There's no doubt you'll have wall-to-wall flowers. What a shame it would be to toss them into the dumpster. Many couples can make arrangements to donate their floral décor to hospitals and nursing homes so as to provide happiness to the sick and elderly. Your florist may be able to provide the name of an organization in your area that will help you with your floral donation.
Last but not least, there's your wedding dress. Instead of preserving it for a future generation that may not use it, there are many other uses for it. Give it to a local charity that will auction it off and donate the proceeds to breast cancer research. If you really want to keep it, dye it and wear it on special occasions, have a christening gown made out of it for your child or use the skirt to adorn the outside of your baby's bassinet.
Items from your cherished day belong neither in a dumpster nor a in storage box. The happiness will last much longer when you recycle, reuse or repurpose them.