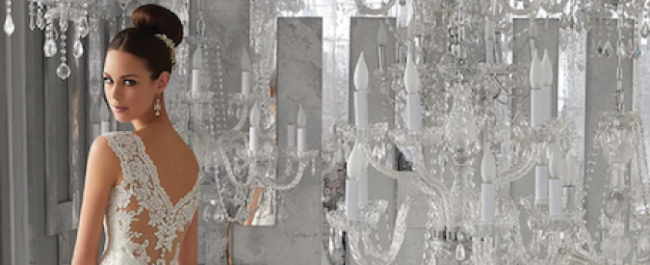 Ottawa Wedding Magazine: Bridal Gown Looks You've Got to Have!
Spring: it's a season that is known for inspiring renewal and reinvigoration. The 2018 bridal fashions reflect that vibe, with fresh and exciting styles mixed in with classic wedding dress features. From intricate details and elaborate silhouettes to dramatic accessories and pearls galore, you can have your pick of the stunning wedding gown of your dreams.
Put a bow on it
Big exaggerated bows are bringing an exaggerated volume to ball gowns and sheath dresses alike. Oversized bows can be the cherry on top of your dress, evoking an aura of old Hollywood glamour. Or choose a dress that takes the more delicate route of clusters of tiny bows on belts, sleeves or down the back of the dress.
Victorian vibes
Romance is in the air with styles that evoke Victorian era fashion. Lace remains an always classic choice, with high necks and vintage-inspired sleeves. Big, pouffy sleeves and brocade prints bring an air of dramatic air, while Shakespearian-inspired sleeves have a dreamy quality to them.

Brought to you by Coyle Publishing, the Kanata-based company behind award-winning Fifty-Five Plus Magazine, Ottawa Wedding Magazine is a new addition to the Coyle Publishing roster.
Ottawa Wedding Magazine is the must-have guide for the city's brides to be, it provides all the information and options you need to make your dream of a wedding day come true. From news about the latest drop-dead gorgeous, fairytale dresses to advice about planning, shopping and making the innumerable arrangements, Ottawa Wedding provides the know-how you need to create a beautiful, picture-perfect occasion that people will talk about for years to come.