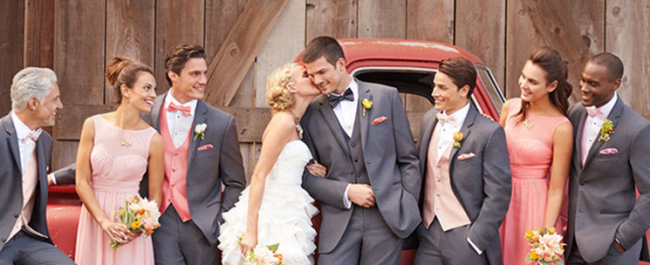 Moores Clothing for Men
Moores the Suit People, Inc. is proud to operate one of Canada's leading menswear retailers, Moores Clothing for Men.  With over 120 locations across Canada offering high quality, outstanding selection, superior customer service and everyday low prices, Moores has been successful for over 30 years.
Moores launched in 1980 as a single, family-owned store in Mississauga, Ontario, with 12 employees.  Today Moores employs more than 1200 people in over 100 stores across Canada, including in virtually every major city.
The story of Moores' successful rise began with a commitment.  From the outset, the founders made a commitment to offer Canada's largest selection of quality menswear at the lowest possible everyday prices.  Over the years, Moores has remained true to that promise.  In 1999, Moores became part of The Men's Wearhouse, Inc., family of companies.  The partnership with Men's Wearhouse, the leading menswear retailer in the United States, has allowed us to strengthen our commitment to offer high quality clothing at everyday low prices.
Visit them at booth #411 to see how they can help your groom dress in style.