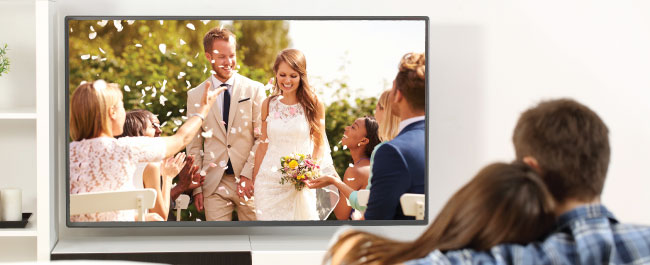 Livestream Your Wedding
In the past, friends and family who were unable to attend weddings had to settle for looking at pictures and watching videos during future visits with the happy couple. With today's technology, however, livestreaming weddings allows those who are unable to put life on hold for travel to attend the wedding virtually. This is also a great idea if the bride and groom are the ones who live out of town and don't want to trade their honeymoon travel time to travel back home to have their wedding.
An internet search will populate numerous websites that provide this popular new nuptial service. Livestreaming companies are able to livestream weddings from a location of your choice. It's important for you to know, however, that many of these businesses operate only within a certain range of their home office. If one isn't available near you, having your wedding in a nearby chapel that provides livestreaming services might be an alternative you could consider.
Prices vary depending on the company providing the service, travel distance and your selected amenities. Most wedding broadcast packages begin at $1500 for two hours of coverage.
Broadcasting live weddings isn't all livestreaming websites offer. They'll also livestream the reception if you'd like, provide live chatrooms, online guestbooks, internet connection for remote or outdoor weddings, links to gift registries, photo galleries, a personal broadcast page and more.
Of course, if you don't need the professional extras or can't find a livestreaming professional or chapel in your area, you can DIY livestream to sites such as Google Hangouts, Facebook, YouTube, Twitter or Skype for little to no money if you have a friend who can operate a camcorder.
Whether professionally or DIY, there are many ways to livestream your wedding so no one will have to miss your special day. So, go ahead! Invite everyone you know.