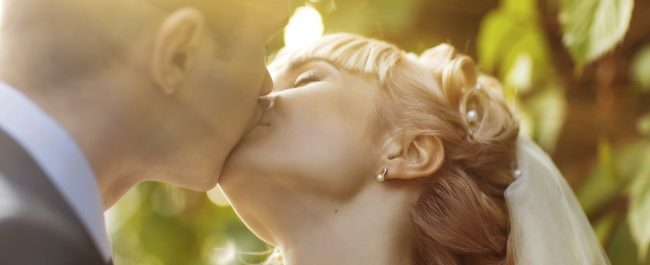 Lift the Veil on No Veils
A veil. It seems so ingrained in wedding tradition that there is no other way. When in fact, brides today have more options than ever before! It is your big day and you should customize it the way that works best for you. If that means a cathedral veil a kilometre long, then great! If not, here are some gorgeous veil alternatives to try:
A Tiara or Bridal Crown

. Just because you don't want a giant veil doesn't mean you don't want to look like royalty! And nothing says royalty more than a crown. Perfect for complimenting that princess ballgown. No one will be questioning whose day it is when you're wearing such a fabulous accessory.  

Flowers

.

A perfect option for all kinds of styles. Accenting your do with flowers can work for a delicate, natural bride, for a relaxed, bohemian bride or even a colourful, bold bride. It all depends on the type of flowers you choose – Daisies? Orchids? Roses? Or mix them up! There are so many options and it's entirely up to you!

Hair Pin Bling.

It's possible any large accessory may feel to be too much for you. Maybe it's time to embrace hair pins! Attached to the end of each pin is a piece of bling. Maybe a small pearl or crystal. Use them sparingly throughout your do, or use them to pin up everything. These small pins can add just the right about of interest and sparkle. And since they're all individual, you can have as much or as little sparkle as you want.

Decorative Hair Clips.

A hair clip with a fancy design can be the simplest way to add some glamour to your hairstyle. Just place and clip and you're ready to go!
There are all kinds of ways to look bridal that don't include a veil. Let your creativity and personal style shine through and you can look the way you've always dreamed of on your big day!