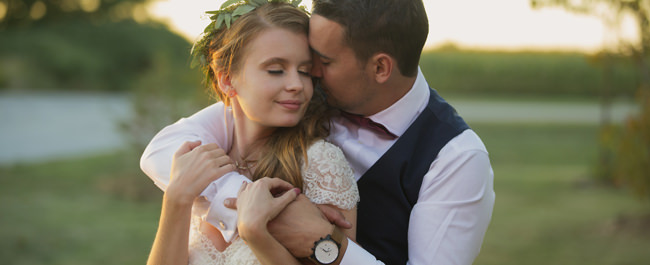 Joey Rudd Photography
I have been passionate about wedding photography for a long time. I love capturing the raw emotion and moments of the event for all of my couples.
Your special day goes by so quickly in a whirl of excitement and emotion that you want to remember forever. My job is to capture beautiful photographs that will not only show you what your special day looked like, but will also help you to feel the happiness and excitement you felt again and again.
If you are looking for beautiful, authentic photographs that capture your emotions and memories from one of the most special days in your life, drop by my booth (112) and let's see how we can work together to capture these timeless memories for you.
Check me out at www.joeyrudd.ca
Or on instagram @joeyruddphotography
Or facebook www.facebook.com/joeyruddphotography
Here are a couple of reviews from other couples.
"From the moment I met Joey I knew he was the right photographer for my wedding. His work displayed his talent and his personality and excitement showed his love for what he does. For our engagement photoshoot Joey captured beautiful shots regardless of the rain and fog. He even used the fog to our advantage to add the perfect feel to our shots. Having two days for our wedding, Joey pulled out all the stops and brought so much creativity to our shots. Joey was so easy to work with and always open to my ideas. No other photographer could have captured our memories the way that Joey did and we will cherish our pictures forever. I look forward to working with him again in the future."
— Andrea & Jeff (August 2017) – Fairmont Le Château Montebello
"My husband Charles and I are extremely happy with our photos and experience with Joey. We couldn't be happier. I showed the photos to a talented photographer friend of mine and he loved them too. He pointed out that the lighting that Joey was able to capture was amazing. Everybody loves the creative double exposure shots that he puts together. Very unique, artistic and interesting. He was so easy and fun to work with, he made us laugh, guided us in a very comfortable way to get the best natural poses. I love the candid shots he got too. When I look at the photos I'm amazed at all the different perspectives he got. How did he do this? It's like there were multiple shooters, but it was just him. He's so warm and friendly, he easily brought the best out of us. He made us love photoshoots! We want to do more. It's kind of ridiculous how much we love our photos. There are SO MANY GREAT ONES. He way over delivered. Gave us way more than we were expecting and made it way more enjoyable than we were expecting. We definitely recommend him to anyone and everyone. We feel so lucky that we found him and we are looking forward to working with him in the future to capture more of our family's special moments."
— Michelle & Charles (August 2017) – Ottawa